INTERNATIONAL RETREAT "THE ART OF UNDOING"
TRANSFORMATIONAL WEEK OF YOGA, THE SCIENCE AND PRACTICE OF MEDITATION
THE POWER OF THE HEART
18TH-23TH SEPTEMBER 2022 at Cal Simó, Spain
Welcome to our annual "The Art of Undoing" retreat in Spain. We are delighted to announce our new venue for this year, Cal Simo a traditional Catalan farmhouse dated from 1896 has been upgraded for today's use while keeping its original features. In these idyllic, grounding and peaceful surroundings we are offering a week of HeartYoga, meditation and personal growth led by Chalotte Fruergaard and Nick Andrews.
The yoga: HeartYoga is not just yoga, not just meditation and not just breath work. It is a combination of ancient traditions from all over the world. It's a yoga practice that goes deep into the roots of the earth and into your being. It's a yoga practice that opens your heart and works with the intelligence of the mind and the heart all together. Chalotte is integrating her 25 years of experience, practise, and teachings into this holistic approach to body, mind and spirit. 
The yoga classes will be at a level for everybody. They can be adjusted to your body's needs. We begin the morning with an awakening, fresh, and revitalising Hatha yoga class and in the afternoon, we end the day with a more restorative, relaxing series of yoga asanas and breathing exercises.
The meditation: Every session, including our yoga classes start or end with a guided meditation,
either sitting or lying down and suitable for any level.
The teachings: are designed to enhance your retreat experience and deepen your practice. In between sessions we offer HeartMath teachings that support your practice. Subjects include Transforming negative emotions, Heart and Brain coherence, and How to balance your energy.
They will be run by Nick who is a certified HeartMath practitioner. Nick has organised and delivered public and corporate educational workshops worldwide for over 30 years and is also certified by Dr Joe Dispenza as a
NeuroChange Solutions consultant.
The retreat is led in English with a Spanish translator.
A week of wellness and care.
An opportunity to create a new chapter in you life.
An experience of the power of the present moment.
Knowledge and practice in how to become the master of a healthy life and future.
A deep experience of peace and wholeness in your mind and body.
An in-depth workout and stretch for your body through yoga and walking in nature.
Being part of a light hearted and joyful experience.
and much more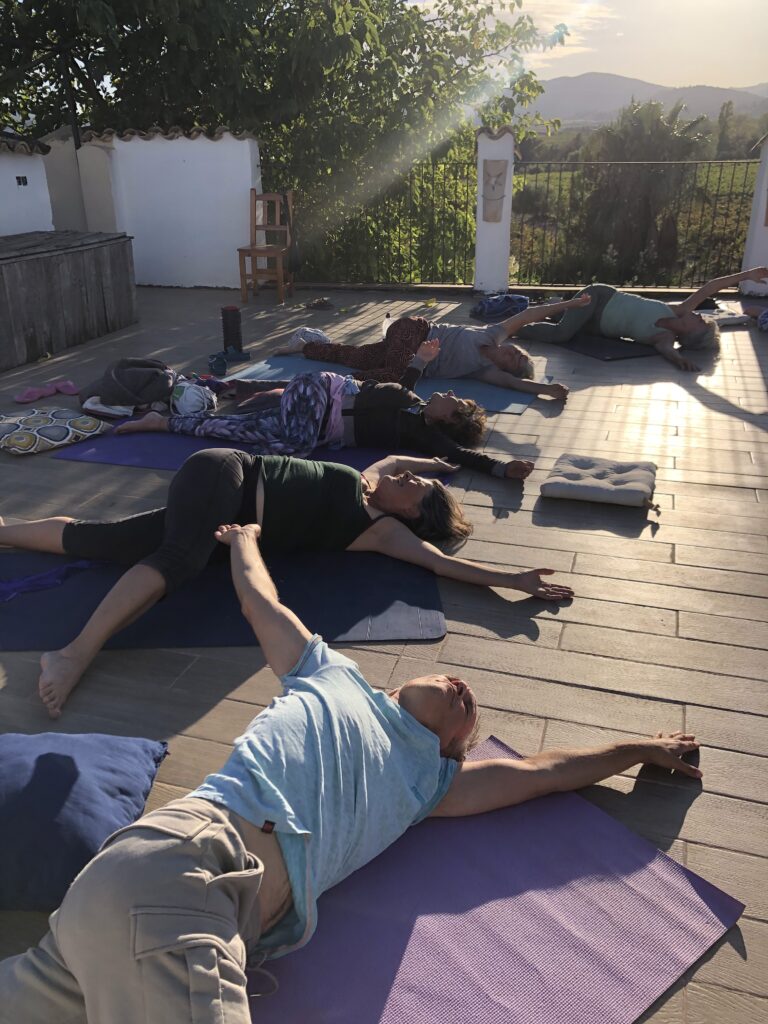 We will be practising our yoga and meditation sessions in the beautiful yoga hall and out in the stunning nature. Sometimes we will be treating our senses by welcoming the day with our morning yoga facing the rising sun. Other times we will practice by the pool feeling cool and mesmerised by the water and on some occasions we will be seated around the large table in the terrace listening to inspirational talks and teachings. We will take meditative walks in the nourishing surroundings. In the evenings we will gather in a circle for evening fun, joy and connecting practices for the soul.
REGISTER ME
I want to join this retreat
"Yoga, meditations, teachings, walks, relaxation, nature.
An opportunity to create a new chapter in your life. 
A week you will remember for ever".
6.30pm meeting at Sitges train station for transfer to the venue.
7 pm arrival- welcome to your retreat and relax – 
8 pm access to your bedrooms
8.30pm welcome dinner
Monday 19th: 
8 – 9.30 am yoga & meditation 
9.30 breakfast
11 am – 12 pm teaching
Free time ( suggestions  walk to the nearest village 
2pm – lunch
5.30 -7.30 pm evening yoga & meditation 
8 pm: dinner 
9 pm evening gathering 
Tuesday 20th:
8 am 9 am yoga & meditation
9.15 am breakfast 
10am Trip to Vilanova i La Geltru 
QiGong practice with the community in Platja la República
Free time on the beach – information about places for lunch will be given.
4.45 pm Return to Cal Simó
6 -7.30 pm yoga practice 
8 pm dinner. 
9 pm evening gathering
Wednesday 21st: 
8-9.30 am morning yoga & meditation 
9.30 am breakfast 
11.00-12pm   
2 pm lunch
4 pm Teaching 
5.30 – 7.30 pm yoga and meditation 
8pm dinner
9 pm evening gathering 
Thursday 22nd: 
8 –9.30 am morning yoga & meditation
9.30 am breakfast 
11 am-12 pm teaching, 
Free time
2.00pm lunch
5.30 -7.00 pm yoga and meditation
7.30 pm evening trip to the old part of Vilanova i la Geltrú for our last evening together / will stop for some light tapas in the main square. 
Friday 23rd:  
8am-9am meditation and integration of the week.
9.15 am breakfast 
10am vacate your rooms
gathering to complete the week/ use of the communal areas until departure
11.45 Departure from the venue  
* We reserve the right to make changes to the program.
We have fallen in love with the ancient and magnificent Oak Tree under which we are looking forward to gathering and practicing together. Situated in The Garraf Natural Park, amongst their own fields of olive trees, it is an ideal location to disconnect from a busy life while having easy access to Barcelona Airport, Sitges and Vilanova.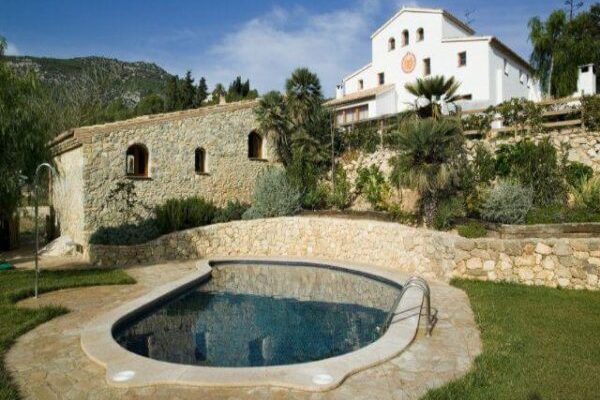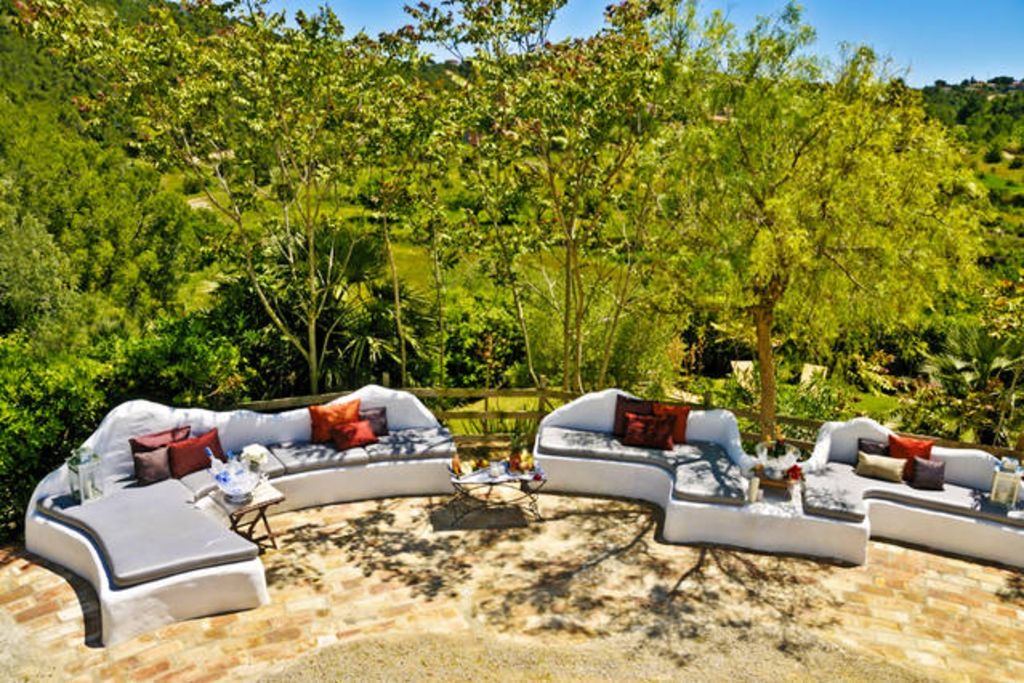 EXPLORE THE BEAUTIFUL AREA
You may wish to spend a few days before and /or after on the coast. There are two towns nearest to Cal Pau Cruset ,one is Sitges and the other Vilanova i La Geltrù. Both equally great, Sitges is more turistic, lots to offer including night life and plenty of restaurants. 5 minutes away on the train and you are in Vilanova i La Geltrù, a hidden gem in Costa Dorada with its long beaches, buzzing local life and fantastic local fish restaurants. Prices are considerably lower than Sitges and you would be immersed in Catalan life style with its long Ramblas, stunning main square with its tapas bars and lively markets.
You can look in airbnb for places to stay but if you have any questions ask Teresa, she can advise you with her local knowledge.
Contact Teresa here: teresawinlife@hotmail.co.uk
Accommodation is a mixture of single (limited availability), double or twin rooms.
The ensuite rooms are limited in numbers, where there are shared bathrooms there will be no more than three people sharing facilities. Price starts from 1070€to 1425€
Please contact us for availability and specific requirements.
Prices include:  
Yoga sessions
Meditation sessions 
Teaching sessions of the science of meditation and the art of being human and @Heart Math by certified instructors.
Organised trips 
5 x nights' accommodation, 
5x breakfasts, 5 dinners and 2 lunches. ( all meals freshly cooked on the premises)
Maximum number of participants is 16.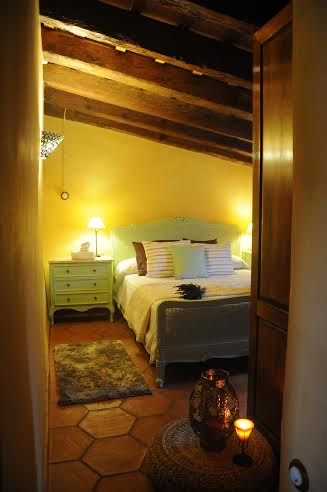 Not included: Flight tickets, insurance, taxi from the venue to other locations in the area and meals out.
To Register: a deposit payment of 300€ is required to book your space, balance due 3 weeks prior to departure.
(Deposit is non-refundable. Given the current world situation and the possible travel restrictions, three weeks prior to arrival we will decide if it needs to get cancelled, you will then be given the option to transfer your deposit to a future retreat or receive a credit towards any other programme).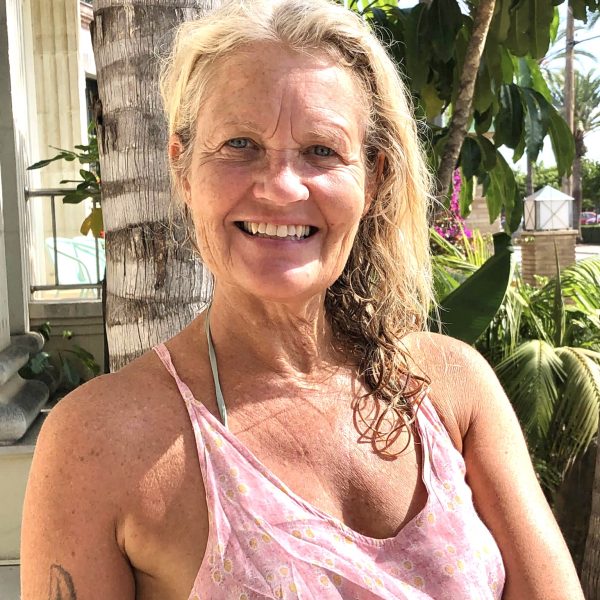 Chalotte, yoga and meditation teacher, is driven to motivate, create results and make a difference. She works intuitively and has an ability to sense the person or group and bring in whichever method suits the journey and person.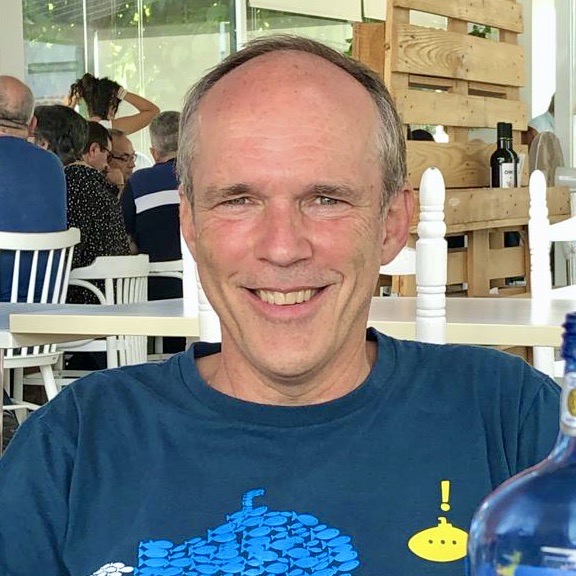 Nick, Neuroscience and HeartMath,  has dedicated most of his working life to discovering what enables people to live happy, successful and fulfilled lives.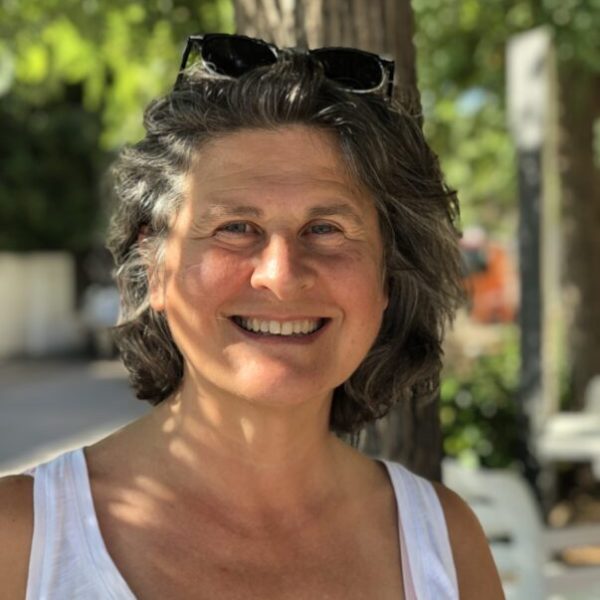 Teresa is our host and her role is to ensure that each person's needs are met and they leave thrilled with their week in her home region of Catalunya! 
Where: Masia Cal Simó, Fondo de les alsines 109 Diseminado can coll 45, 08811 Canyelles, Barcelona, Spanien
When: 18th – 23rd September 2022
How to get there: Flight to Barcelona. From the airport take the train to Sitges (4.50€), two taxi transfers will be organised from Sitges Train Station to the venue, one at 4.30pm and the next one at 6pm
(times can change slightly to accommodate as many people as possible).
Taxi transfers to the venue from Sitges train station and back at organised times and in groups of minimum 4 people.
What to bring: Towel for yoga, swim suit and pool towel, warm clothes for the morning practice and sunset and pen and notebook.
Cal Simó has yoga mats, cushions and blankets but you are welcome to bring your own mats if you prefer.
REGISTER ME
I want to join this retreat